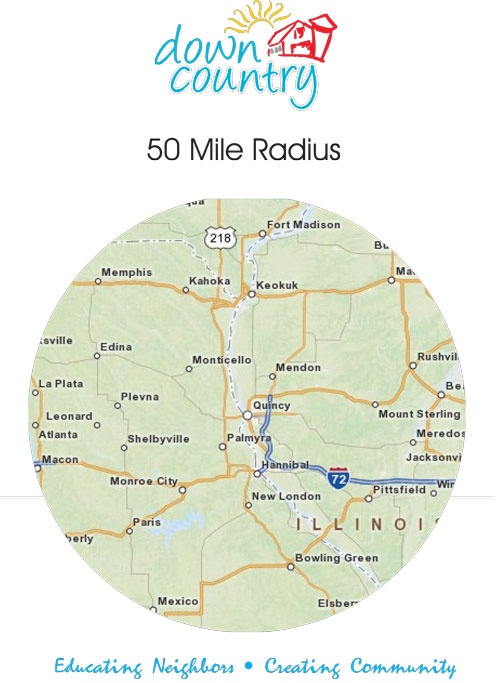 Down Country operates off three key philosophical ideals:
Every child is a gift.
Every child can learn.
Every child learns differently.
Down Country utilizes Down syndrome to provide an overview of disability awareness. It is NOT an organization for only for those affected by Down syndrome, but for the ENTIRE Tri-State community that learns outside of the box. Down Country operates as an umbrella educational and positive awareness information share uniting the differently abled/exceptionally gifted community among the three states (MO, IL, IA) comprising the Tri-State area
Primary Mission:
Down Country operates with two goals:
1) to promote positive awareness for individuals with disabilities/exceptional abilities in the Tri-State area and
2) Facilitating the education/specialized training of teachers, therapists, administrators, doctors, nurses, support staff, families, and rural residents working with differently abled/exceptionally gifted people within the Tri-State rural community. It's dedicated to helping provide training and promoting positive awareness for individuals of ALL abilities.